Blog



How to spot a relationship-Oriented RCM Provider


June 12th, 2020

Does not Insult Other RCM Providers:
Those who speak well of other RCM providers reflect integrity and character. Trying to earn your business through knowledge and service is the best way to cultivate a long-term relationship.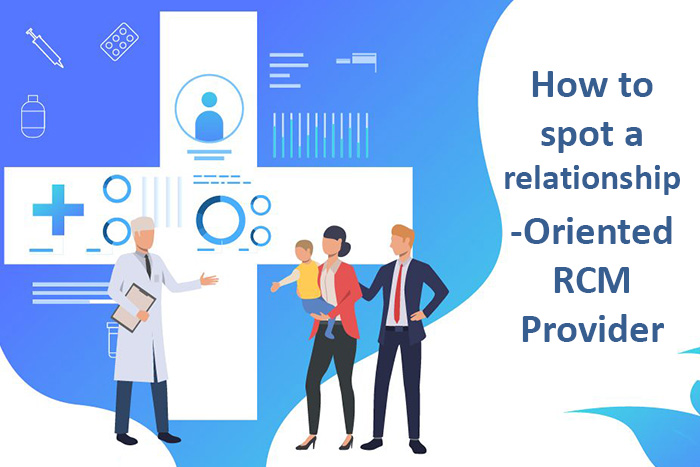 No Monthly Minimums:
RCM providers who do not require a monthly minimum mean they understand the ebbs and flows of your cash flow and want to help you focus on profitability throughout your business cycle.

No Term Lengths:
RCM providers who do not require early termination fees if you terminate prior to the contract ending mean they are focused on your long-term success.

Free Look:
Does the RCM provider you are evaluating offer a no-strings-attached period where you can try them out free of charge without being tied to a certain term or contract?

Works from Your System:
Is your RCM provider willing to allow you to remain operating in your current practice management and EMR system? Those who offer this option are the most flexible and the easiest to work with.

Seeks to Learn How You Do Things:
As part of the implementation process, do they spend time looking over your shoulder (or your screen) to learn how you do things in order to minimize disruption to your operations and cash flow?

A La Carte Services:
Does your RCM provider offer a la carte services? If you just want them to perform scheduling, for example, will they provide only that option for you or do they try to insist on a fully-outsourced model?

Provides Advice:
As they work through your claims or, upfront as they conduct their onboarding assessment, does your RCM provider spot trends and provide you feedback on those trends?

SME's:
What SME's are going to be working with you? Does your RCM provider have leaders who formerly worked on the medical provider side as revenue cycle leaders? If so, they have a better understanding of your needs and preferences than others who are career RCM-ists.

Flexible Pricing Options:
Maybe you would prefer a per claim or per account pricing. Perhaps you prefer a per FTE pricing model. Alternatively, you may want the traditional contingency fee pricing structure. How flexible is the RCM provider you are evaluating in crafting their pricing model to fit your needs?